Flipkart Big Billion Days Sale 2023: Google Pixel 7a to Be Available at Discounts of Up to ₹12,500
The Flipkart Big Billion Days Sale 2023 is set to kick off on October 7th for Plus members, promising massive discounts on a wide range of products. The sale will officially start on October 8th and run through October 15th, featuring attractive deals on smartphones from brands like Apple, Samsung, Vivo, Motorola, and more. The e-commerce site has already revealed some of the offers that will be available on phones during the sale. Flipkart has also announced that there will be discounts on the Google Pixel 7a during the Big Billion Days Sale.
The Google Pixel 7a was launched on May 11th this year. Now, Flipkart has announced significant discounts on the Pixel 7a during the Big Billion Days Sale. The 8GB RAM and 128GB storage variant of the Google Pixel 7a, which is originally priced at ₹43,999, can be purchased for ₹31,499 during the sale. It's worth noting that this sale price includes extra exchange bonuses and bank offers that Flipkart will present during the sale.
In terms of specifications, the Google Pixel 7a features a 6.1-inch Full HD+ OLED display with a 90Hz refresh rate. This smartphone runs on the Android 13 operating system and is powered by the latest Tensor G2 SoC processor. It comes equipped with a 4,385mAh battery, 8GB of RAM, and 128GB of storage.
Speaking of the camera setup, the Google Pixel 7a boasts a 64-megapixel primary camera and a 13-megapixel ultra-wide camera, along with a 13-megapixel front camera for selfies. For connectivity, the phone offers GPS, Wi-Fi, Bluetooth 5.3, USB Type-C 3.2, and NFC. In terms of dimensions, it measures 152mm in length, 72.9mm in width, and weighs 193.5 grams.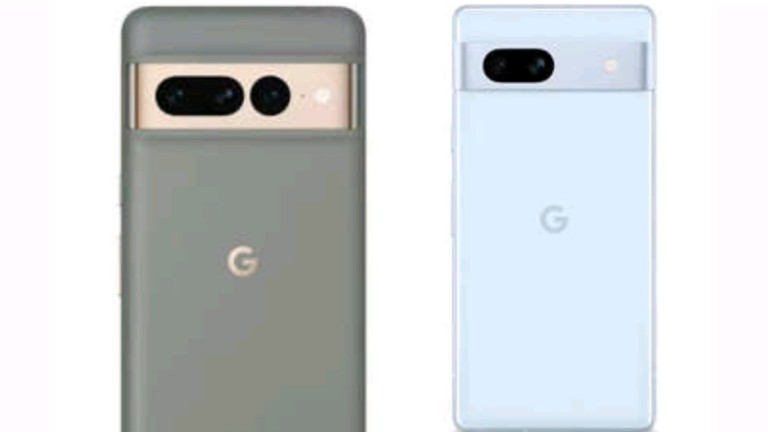 Mobile phones से संबंधित जानकारियों के लिए नीचे दिए गए लिंक पर क्लिक कर सकते हैं।
ऑनलाइन पैसा कमाने से संबंधित पोस्ट पढ़ने के लिए नीचे दिए गए लिंक पर क्लिक करें–
Technology से संबंधित जानकारियों के लिए नीचे दिए गए लिंक पर क्लिक कर सकते हैं।
कंप्यूटर से संबंधित जानकारियों के लिए नीचे दिए गए लिंक पर क्लिक कर सकते हैं।