Revealing the Specifications and Price of Google Pixel 8 Pro
On October 4th, Google will officially introduce the Pixel 8 series. This phone has received attention for a variety of factors, from its appearance to its price. In order to help you better understand what to anticipate in terms of specifications, we are giving you all the information we currently have on the Pixel 8 Pro in this post.
Pixel 8 Pro's layout and display
The design won't differ significantly from the Pixel 7 Pro, according to leaks. The camera visor and general appearance are still very similar. The triple rear cameras are accessible through a sizable hole on the visor. Aluminum and glass will still be used in the construction.
A flat 6.7-inch LTPO OLED display with a resolution of 3120 x 1440 pixels, an adjustable refresh rate of 1 to 120 Hz, and a maximum brightness of 2,400 nits is present on the device's front. Additionally, it will include Corning Gorilla Glass Victus 2 to protect the screen. The phone will have an IP68 grade for water resistance. It has the following dimensions: 162.6mm in length, 76.5mm in width, 8.7mm in thickness, and 213 grams in weight.
Features and Specifications
The new Tensor G3 SoC will be included with the Pixel 8 Pro. It is said to be based on Samsung's 3nm Exynos 2300 SoC, which offers better performance. The phone will include 12GB of RAM and up to 1TB of storage options in the US. A 512GB storage capacity will also be available.
A 5,050mAh battery inside the phone will allow 30W fast charging and 23W Qi wireless charging. It will feature Bluetooth 5.3 and Wi-Fi 7. The phone will include Android 14 out of the box, 5 significant OS updates, and 7 years' worth of security patches.
Camera Setup
A 48-megapixel Sony IMX787 ultra-wide camera and a 50-megapixel wide camera are both featured on the Pixel 8 Pro. A broad 125.5° field of view and autofocus are also included with the wide camera. A 48-megapixel Samsung GM5 telephoto camera with a 5x optical zoom and a 30x digital zoom will also be included. The Pixel 8 Pro will have a 10.5-megapixel front camera for selfies.
Price of Pixel 8 Pro
Speaking of cost, the Pixel 8 Pro will cost £999/€1099 (about $1,01,350/96,773) in the UK and Europe. According to estimates, the smartphone will cost $899 (about 74,776) in the US.
Along with the Google phone, Google will also provide a complimentary Pixel Watch 2. Black, white, and blue will be the three color choices for the Pixel 8 Pro.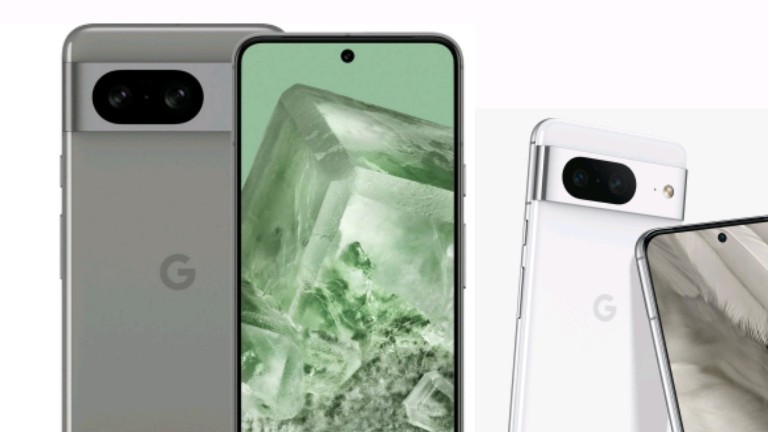 Mobile phones से संबंधित जानकारियों के लिए नीचे दिए गए लिंक पर क्लिक कर सकते हैं।
ऑनलाइन पैसा कमाने से संबंधित पोस्ट पढ़ने के लिए नीचे दिए गए लिंक पर क्लिक करें–
Technology से संबंधित जानकारियों के लिए नीचे दिए गए लिंक पर क्लिक कर सकते हैं।
कंप्यूटर से संबंधित जानकारियों के लिए नीचे दिए गए लिंक पर क्लिक कर सकते हैं।